Boston Gem Laboratory
Insurance ~ Estate ~ Casual Loss ~ Collateral ~ Comparison ~ Divorce ~ Damage
Appraisal Process/Rate: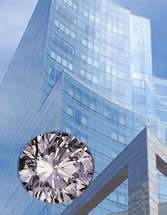 Statement of metal type and testing
Net weights of metal (grams or penny weights)
Jewelry measurements
Manufacturing process (custom design, hand fabricated)
Jewelry finish
Condition of item
Trademark and hallmark
Description of setting (style and motif)
Grading of gemstones w/weights and measurements
Notation of treatments
Type of grading system used
Light analysis for diamonds
Cut analysis for diamonds and colored stones
Plotting for diamonds where applicable
Digital photographs
Period jewelry design and motif, circa date and provenance
Each completed appraisal is laminated and bound.
Basic Rates for Boston Gem Laboratory (BGL):
$100.00 first item
$50.00 second item
"Jewelry is replaced by the description and not by the price on the appraisal."
One phone call and you will know why
BGL is the alternative solution!
List of Gemological Instruments
Sample Appraisals: Appraisal #1 ~ Appraisal #2 ~ Appraisal #3